Comprehensive Home Energy Audits in Ocala, Leesburg, The Villages, FL Area
Contact Us For
A Home Energy Audit*
Current Offer: FREE!
Privacy Statement: Your privacy is valued! Your personal information will be kept confidential and will not be redistributed or shared with any third parties.
Our Experts Find Energy Losses
Other than the large numerical value that you owe your utility company every month, electric bills are hard to comprehend. They leave you with hardly any evidence as to what's using all those billed kilowatt hours. Here at Dr. Energy Saver Central Florida, our energy saving contractors help show you where your using and losing energy and offer the appropriate solutions to reduce your monthly utility bill.
Benefits of our comprehensive home energy assessment:
Analysis of home energy consumption
Identifies largest energy losses
Examines the energy systems of the entire home
Prioritized list of energy solutions your home needs
Contact us today to schedule a whole house energy audit that helps identify and diagnose the problem areas of your Central Florida home.
Energy Audits Are Smart Investments
If you feel you are doing everything in your own ability to lower your monthly utility bills and you're still not getting desired results, call us. We offer home energy audits, or energy checkups, for Central Florida homeowners. Our tests figure out why energy bills are constantly so high with a thorough inspection and diagnosis of the home. Once our tests have finished examining your home our contractors can show you what is wrong, where the problem is, and how to fix it.
In the world of energy, there are eight energy-consumption categories for a typical household; consequently, numerous factors can influence energy use. For example, heating water expenses depend on the efficiency of the installed water heater, the types of shower-heads in use, pipe insulation, dishwasher and washing machine efficiency and overall hot water demand. Heating and cooling costs depend on many factors as well: insulation levels, air leakage, duct leakage, and HVAC system efficiency, just for starters.
Home Energy Audits Done By Dr. Energy Saver
We are here to help! We proudly offer our home energy audit throughout Central Florida including Ocala, Leesburg, The Villages, Howey in the Hills, Montverde, Clermont, Eustis, Sorrento, and surrounding areas in and around Ocala, Weirsdale, Groveland, Dunnellon, Tavares, Leesburg, Summerfield, and nearby!
The products and methods chosen by previous contractors to heat, cool and insulate varies from home to home. That's why it's important that our energy audit, tests, inspects, and calculates all the features and conditions that factor into your home's overall energy performance.
When Dr. Energy Saver Central Florida completes your energy checkup, you'll see exactly how your energy dollars are being spent and where you can save. Not only will we restore comfort to your Central Florida home, we'll also add value to your home investment by keeping your energy bills in check. Our energy audit rates 10 Energy Vital Signs™ and provides a prioritized list of recommended improvements --your master plan for saving energy.
Not All Home Energy Assessments Offer The Same Approach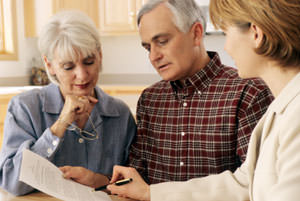 A smart path to saving energy and money. At Dr. Energy Saver Central Florida we provide you with a professional home energy checkup to improve your home's energy performance, cut your utility bills, and create a healthier, more comfortable home.
Here at Dr. Energy Saver Central Florida our contractors provide you with a complete home energy checkup, giving you the biggest return and added value for your largest investment. You'll be pleased to know that your living room is finally livable again.
Many of the energy audits subsidized by local utilities or state programs are woefully inadequate, even when they include free features like weather-stripping or fluorescent light bulbs.
If you receive an improper energy audit, you're not only missing out on major information, you may have to re-do the whole process. You may have major air leaks that are hard to find, your washing machine may be inefficient because of collected mineral deposits in your water supply, or poorly installed insulation may be dumping air from your attic or basement into your living space.
To make sure you do the right things in the right order, invest in Dr. Energy Saver's comprehensive and customized home energy audit.
Make sure to contact us today to schedule your home energy audit in Montverde, The Villages, Clermont, Sorrento, Eustis, Howey in the Hills, Tavares, Leesburg, Ocala, Weirsdale, Summerfield, Dunnellon, Groveland, and all nearby cities and towns.